Essential Guide to Tealium AudienceStream CDP
Understand Everything related to AudienceStream
Tealium AudienceStream is the leading omnichannel customer segmentation and action engine, combining robust audience management and profile enrichment capabilities with the ability to take immediate, relevant action.
AudienceStream allows you to create a unified view of your customers, correlating data across every customer touchpoint, and then leverage that comprehensive customer profile across your entire digital marketing stack.
The Top 10: A Detailed Guide to AudienceStream Use Cases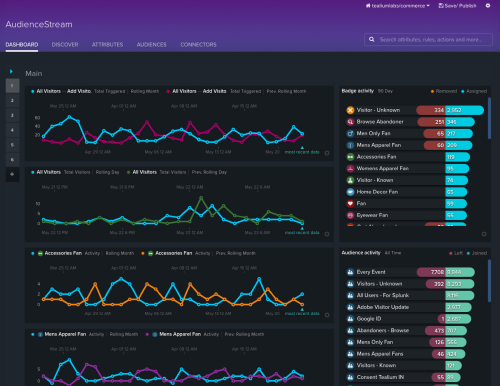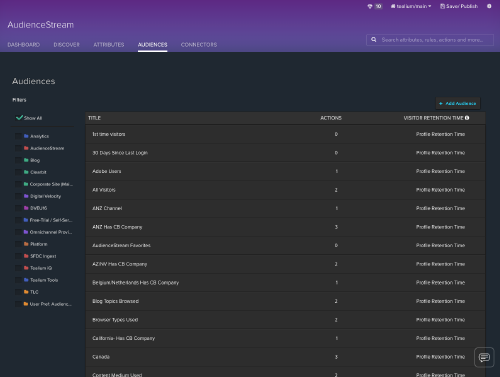 Build Attributes, Rules, and Actions
Combine and enrich customer data in any way. Build insights directly into your data with attributes you define. Automate actions based on your own business rules
FUEL YOUR IDENTITY RESOLUTION
A fundamental component in your customer engagement strategy, identity resolution. This is the process of collecting data across user touchpoints and applying them to a single user profile. Learn how Tealium can help fuel your identity resolution and enrich visitor profile through visitor stitching.